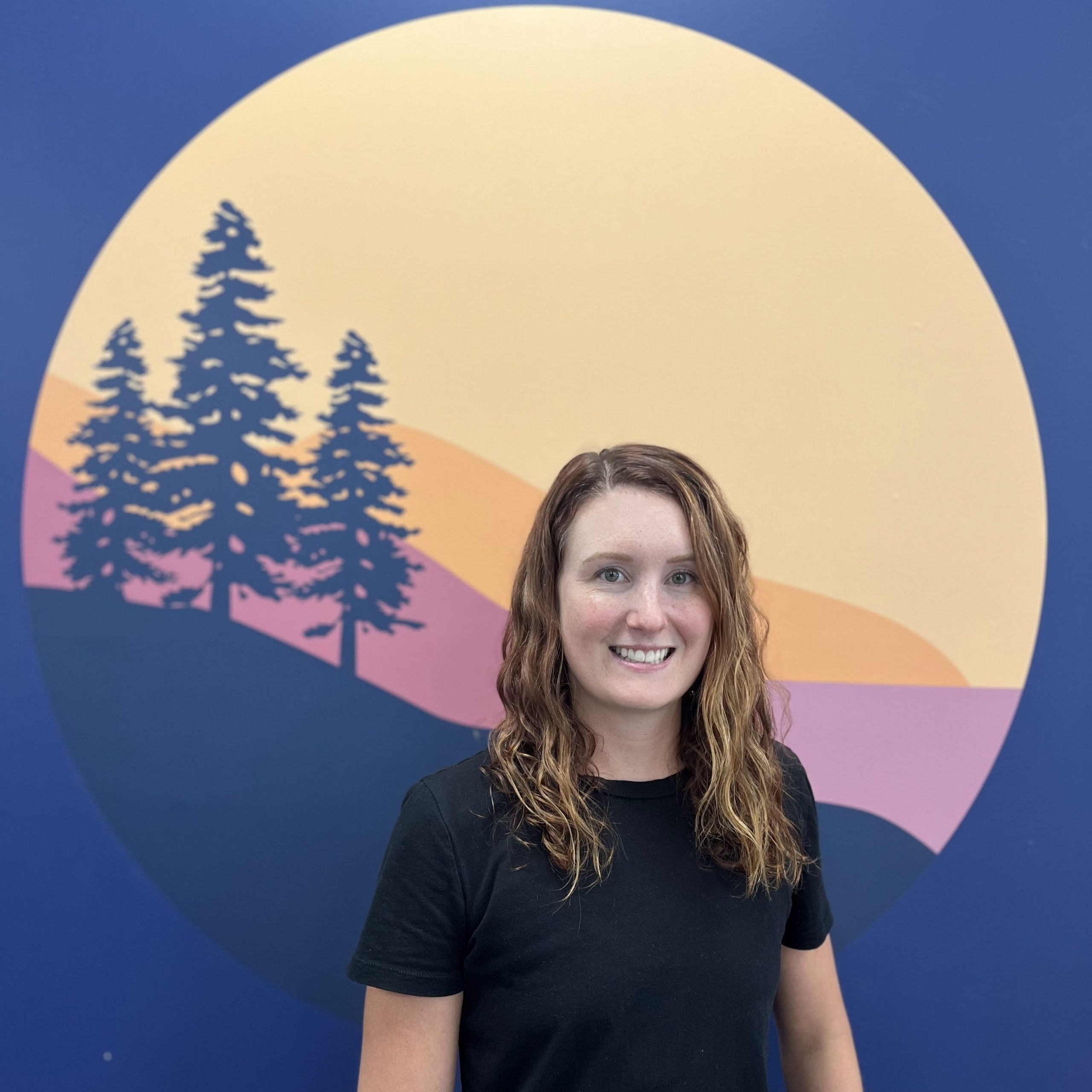 Gwen Gerryts
Registered Physiotherapist and Owner
Masters of Physical Therapy, University of British Columbia

Bachelor of Arts: Psychology, University of British Columbia 

Orthopaedic Level 1, Orthopaedic Division Canadian Physiotherapy Association

The Mulligan Concept: Lower Quadrant, Jack Miller

The Shoulder Complex: doesn't have to be complicated, Adam Meakins

Cervico-Thoracic Pain: The patient experience start to finish, Jerry Durham, Jeff Moore

Advanced Lumbo-Pelvic Complex Certification Program, Dr Barham Jam
Kinetic Link Training (Funtional Strength & Conditioning), Wayne Rodgers
The Rotator Cuff: Part 1 and 2, Jared Powell
The Stiff & Unstable Shoulder, Jared Powell
Clinical meets Functional: A dual perspective to approaching the chronic foot, Dr. Courtney Conley & Dr. Emily Splichal
Anatomical Neuromuscular Intramuscular Stimulation (AN-IMS 1), Foundations Health Education
Professional Interests
Gwen enjoys getting people back to doing what is meaningful for them, whether that is hiking the trails, or getting out for a walk around the block. She runs the Active Rehabilitation programs at Coast Physiotherapy which provide specific strength and mobility programs to individuals looking to maximize their gains and rejoin the workforce. Gwen also has a special interest in working with dancers, whether that is in rehabilitation or injury prevention. Gwen utilizes manual therapy techniques, exercise prescription, and patient education to guide people through their rehabilitation plan. 
Personal Background
Gwen grew up in England and emigrated to West Vancouver in 2003. She enjoyed living on the North Shore until 2016 when she moved to the beautiful Sunshine Coast and began working at Coast Progressive Physiotherapy. After working there for 4 years, she and Kate took over and became co-owners of Coast Physiotherapy Sechelt. 
When Gwen is not at work, she can usually be found out on the boat, fishing and exploring the stunning coastline. She also enjoys taking dance classes as an adult, as she has an extensive dance background in a variety of styles. Gwen is gradually getting a greener thumb and learning how to tame some of her garden in Gibsons. She also loves to hike the trails and walk the beach with her two adorable dogs, Rambo and Isla.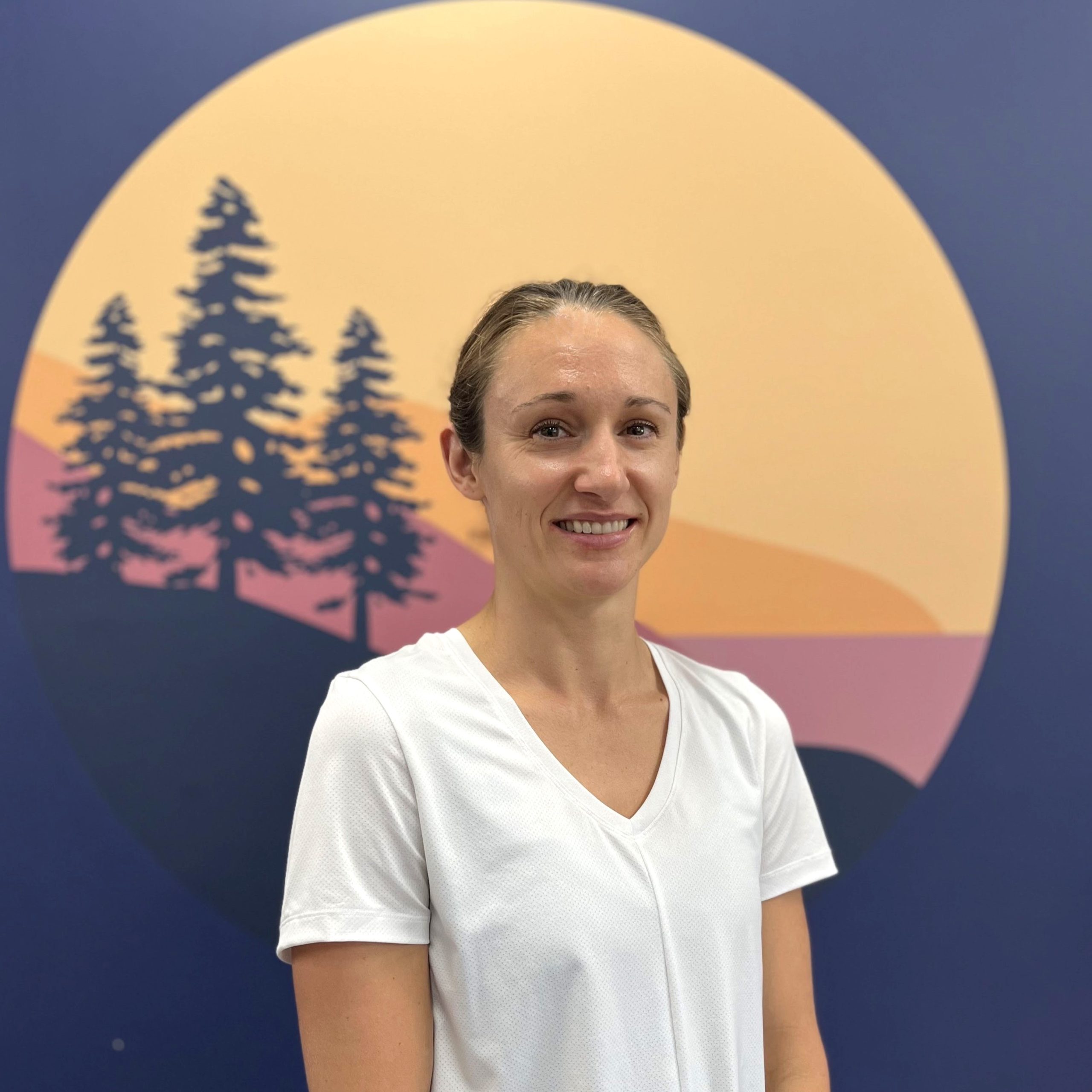 Kate Button
Registered Physiotherapist and Owner
Masters of Science in Physical Therapy, Queen's University 

Bachelor of Science, Queen's University 

Bachelor of Physical and Health Education, Queen's University 

Certified Strength and Conditioning Specialist, NSCA 

Functional Dry Needling Level I/II, Kinetacore 

Advanced management of post-concussion syndrome, R2P Concussion Management 

Acute management of sport related concussion, R2P Concussion Management
Concussion Management Workshop level I/II, Concussion Rehab Works  

Concussion: what about the neck, Carol Kennedy 

Advanced Vestibular Rehabilitation, Dizziness and Balance Rehabilitation Clinic 

Pain Foundations, PainBC 

Management of Bone and Tendon injuries, Chris Johnson and Nathan Carlson 

Clinical Running Essentials / System of a Run, Chris Johnson 

Clinical Examination of the Runner, Jay Dicharry 

New trends in the prevention of running injuries, The Running Clinic 

Workload Monitoring and Athlete Management Workshop, Gabbett Performance Solutions 

Sporting Shoulder and Shoulder Rehabilitation Level I/II, Dr. Lyn Watson, Melbourne Shoulder Group 

The Detailed Back Assessment, Dr. Stuart McGill 

New Advances in Hip Rehabilitation, David Lindsay
Professional Interests
Kate has extensive experience in both private practice and sport settings. She completed athletic therapy and strength and conditioning internships while attending Queen's University and then began her physiotherapy career with the Ontario women's alpine ski team before moving into a multidisciplinary clinic in Ontario and then Victoria, BC. Her professional interests include treatment of sport and running injuries and holistic management of persistent pain and concussion. 
Personal Background 
Kate grew up in Ontario, moved to Victoria, BC in 2012 and then over the Coast in 2017. After working at Coast Progressive Physiotherapy for 4 years, she and Gwen took over and became co-owners of Coast Physiotherapy Sechelt. Since moving to Victoria she has balanced a physiotherapy career with professional racing in off-road triathlon (Xterra) and cross-country mountain biking. Her passion is exploring the outdoors and pushing herself to her absolute limits. She is grateful to be able to call the Sunshine Coast her home and backyard playground!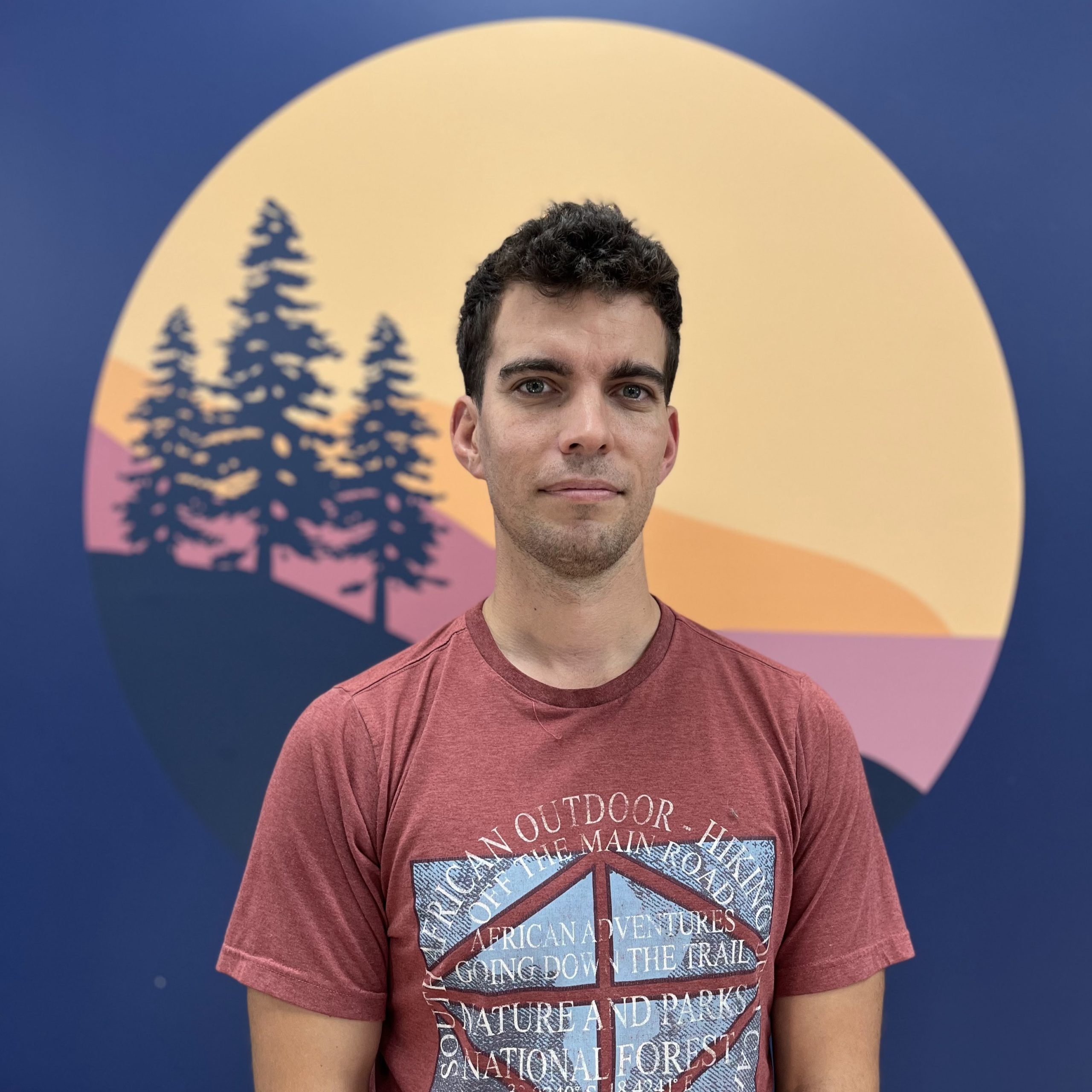 Charl Stafleu
Registered Physiotherapist
Masters of Physical Therapy, University of British Columbia 

Bachelors of Science, University of British Columbia 

Advanced Management of Concussions, CBI

Kinetacore Functional Dry Needlings (Level 1)

Physio-network masterclass series (The sporting shoulder, Managing lower limb tendinopathy, Exercise and pain)

Physio-network research reviews

Geriatic Giants: Management of geriatric patients
Professional Interests
Charl enjoys working with a wide array of patients from traumatic injuries to overuse conditions. He has worked in many settings, from the ICU to outpatient clinics. In those settings he has helped rehabilitate patients with neurological conditions, joint replacement surgeries, burns, amputations and a wide berth of orthopedic surgeries. Ultimately his goal is to help you understand what the issue is and to build a plan with you for your ongoing care. Charl prides himself in going the extra step to help you and to advocate for your health.
Personal Background 
Outside the clinic Charl spends his hours exploring nature. He has a background in ecology and still works on small projects from time to time. He is also a semi-professional photographer mostly focused on wildlife. Exercise is a big part of his life and he is always rehabilitating his own traumatic and persistent injuries as well!
Michael Conway
Registered Physiotherapist, M.PT Sports, M PT Manips, M. PT Studies, BSc Kin, C Hand Therapist, GunnIMS, FCAMPT, CSCSpist
Masters in Sports Physiotherapy (University of Queensland, Australia – 2009)

Masters in Manipulative Physiotherapy (University of Queensland, Australia – 2007)

Masters in Physiotherapy Studies (University of Queensland, Australia – 2005)

BSc. Kinesiology (University of Victoria, Canada – 2003)
Certified Hand Therapist
Gunn IMS practitioner (Medical Acupuncture)
Certified Concussion Practitioner – (CCMI), ImPACT Trained Physiotherapist, Concussion Works Vestibular Therapist – Advanced Vestibular Course (Nicole Accera)
Mobilisation of The Nervous System, Graded Motor Imagery
Lyn Watson Sporting Shoulder
Certified Strength and Conditioning Specialist (CSCS)
Sports First Responder/ CPR/AED Level HCP
Professional Interests
Mike enjoys treating a varied case load of patients with musculoskeletal injuries including sports and orthopaedic conditions and has recognized specialization in the latest evidenced based practice of complex pain syndromes, lower limb and spinal/pelvic injuries, concussion and vestibular disorders and hand and upper limb injuries. Mike uses mostly hands on treatment and exercise prescription to facilitate a speedy recovery and also enjoys using these skills on the road while travelling with teams and has been fortunate to travel extensively as the lead physio for the Canadian Ski Cross team from 2010-2022 to places such as Spain, Germany, Italy, Austria, France, Switzerland, Sweden, Chile, South Korea, China, Russia, US as well as with other teams including Canada Snowboard Slopestyle, Para snowboard,
Surfing, Cricket, Soccer, Rugby, Ultimate Frisbee and DH Mountain biking.

Career Highlights include:
– Beijing Winter Olympics 2022 (1 x Silver) – Ski Cross
– Pyeongchang Winter Olympics 2018 (2 x Gold,1 x Silver) – Ski Cross
– XGames 2020, 2012 – Snowboard Slopestyle, Ski Cross, – Multiple medals
– Sochi Winter Para Olympics 2014 – Canada Para Snowboard Cross
– Surfing Australia's Junior World team 2013 – Nicaragua (Gold Medal)
– Whistler Winter Olympics 2010 – Poly Clinic
– BC Under 14 Nationals 2010 – Montreal (Gold medal)
– 2010 Australia A's Cricket Emerging Players tournament 2009 – Australia
– Australian Ultimate Mixed Frisbee World Champs 2008 – Vancouver. 
Personal Background 
Mike grew up in Victoria, BC, but after completing his Kinesiology degree he went off to Australia where he studied physiotherapy from 2003 to 2009 and along the way met his wife who convinced him to move to Whistler. In 2010 he started his physio practice Back In Action Sports Physiotherapy with his two partners and has lived in Whistler ever since, but recently he has begun sharing some of his time on the Sunshine Coast, starting recently with Coast Physiotherapy. Mike loves being active and grew up playing most sports, but took tennis and volleyball most serious, and for a time adventure racing and triathlons including ironman, successfully completing one of his many life goals of completing it in under 11 hours. Mike now mostly spends his free time biking, skating, shooting, throwing, running/hiking, swimming with his son and daughter and with any spare time he still loves to mountain bike, play tennis, run and be on the water.
Paul Wright
Registered Physical Therapist

Kinesiologist
Paul was the owner of Coast Progressive Physiotherapy from 1998 – 2020. He has recently moved to Vancouver Island where he has many new motorcycle trails to discover!
Liam deRoon
Registered Kinesiologist
Bachelor of Human Kinetics (Kinesiology), University of British Columbia Okanagan 

Minor in Arts (Psychology), University of British Columbia Okanagan
Professional and Personal Interests
Liam deRoon was born and raised on the beautiful Sunshine Coast. He is a registered Kinesiologist who graduated from the University of British Columbia Okanagan with a major in Human Kinetics and a minor in Psychology. He believes a personal, customised exercise plan is a critical portion of a proper, effective rehabilitation program. His goal as a kinesiologist is to promote health and wellbeing, manage, prevent, and rehabilitate injuries. As well as restoring function and optimising human movement to ensure a healthy life. 
When Liam is outside the clinic in the summer months you can find him camping, mountain biking, fishing and exploring the outdoors. When the winter rolls around he will be skiing, playing hockey and snowshoeing with his friends and family.
Charlene Conlin
Rehabilitation Assistant
Cook Level 1,

Northwest Culinary Academy of Vancouver

Rehabilitation Assistant, Capilano University

Registered Holistic Nutritionist, Canadian School of Natural Nutrition
Professional and Personal Interests
After moving to the coast with her young family in 2007, Charlene followed her keen interest in food and nutrition and opened a private nutritional counseling and consulting practice. Eventually, as her children grew, she returned to school to become a Rehab Assistant and joined the Coast Physio team and Sechelt Hospital in 2021. 
She lives on a small hobby farm with her family where she enjoys growing food, unwillingly sharing her food with deer and bears, and participating in all the fun activities the coast has to offer.
Siân Macdonald
Office Manager
Siân joined Coast Physiotherapy in 2018. She is originally from England and emigrated to Vancouver with her family when she was a teen. Later Siân and her husband moved to the Sunshine Coast to be closer to her family. Siân has worked at various customer service and management positions over the past 16 years. In her spare time, Siân enjoys hiking, cooking and being with friends and family. 
Andrea Olsen
Office Administration
Andrea has lived on the Sunshine Coast for 28 years. Her and her husband happily raised their 3 children here and she loves everything the Coast has to offer. Andrea enjoys being outdoors and hiking with her 2 dogs. Andrea joined Coast Physio in 2022, and loves being a part of an amazing team.
Kat Roussos
Office Administration