Yes – impossible to imagine, but Paul will be leaving the coast at the end of the month!
Paul grew up in Powell River and was inspired to become a physiotherapist after a number of sports injuries in high school. He attended McMaster University to obtain his Physical Therapy degree and then returned to the coast and founded Coast Progressive Physiotherapy in 1998. Since then he has helped hundreds (actually more like thousands!) of coasters get out of pain, as well as meet their health and fitness goals. On top of that he has sponsored numerous sport teams while managing a large facility to support other healthcare professionals' growth.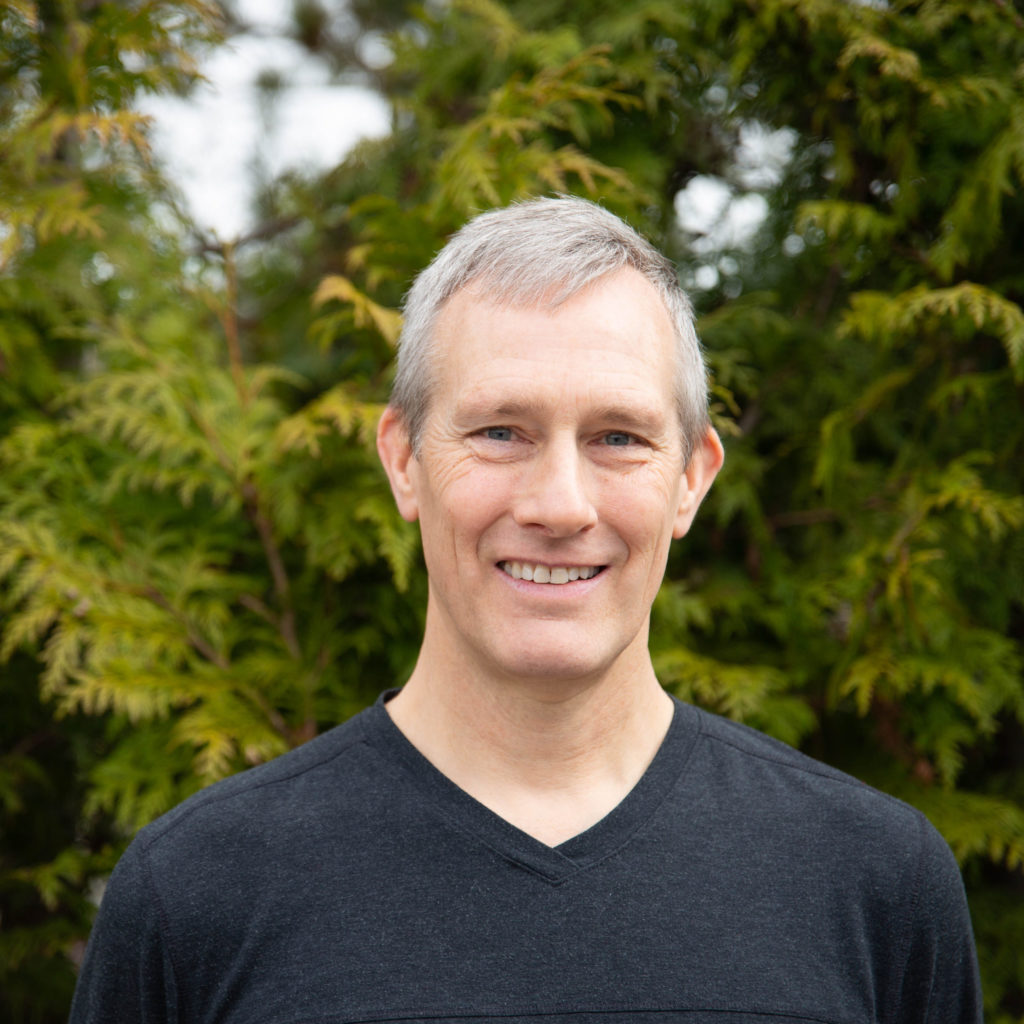 Q&A
How many people do you think you have seen since the beginning of your career here? (we know that we imported 30,000+ patient profiles into Jane when we switched over!)
I started working on the Coast in 1996, and opened my clinic April 1 1998. Safe to say I've seen a lot of people over the years!
What is your most memorable physio moment?
I think my most memorable physio moment was the opening of my clinic.
I have had a few of what I refer to as "Miracle Cure" patients who have had back pain for 30- 50 years, which I have been able to resolve in a single treatment. (Wish I could do that for everyone).
What is your favourite part about providing physiotherapy on the coast?
My absolute favourite part of providing physio on the Coast is meeting so many wonderful and interesting people. Having grown up on the Coast, it was also great being able to help the people I've known for years as well. I also enjoyed the ability to sponsor various sporting teams over the years, and provide a bursary for highschool students. I feel very privileged to have been able to earn a living and support a community that I spent many of my younger years growing up in.
Do you have a favourite problem to help people with?
I think the condition I have had the most success with is the Sacro-iliac joint dysfunction. I also like working with shoulder issues, (I have two torn rotator cuff tendons myself). I am able to be more empathetic with my shoulder patients, although they can take much time to resolve, as long as the person understands the mechanics and anatomy, they are able to help with the recovery process.
What advice can you give people of all ages and abilities to stay healthy?
The best advice I can give to any of my patients is to stay as active as you can. (If you stop moving, especially on the Sunshine Coast, you will RUST). Try to find activities you enjoy doing and even find someone to do them with to help motivate. Always go through a good stretching routine after you do vigorous work to encourage circulation and to help reorientation of the connective tissue, and stay well hydrated……..and NO, beer doesn't count.
What is your favourite snack to eat at work (coffee doesn't count …well maybe it does)?
Anything spicy. Anything you can put Sriracha, Franks, or jalapenos on works.
What are your favourite past times / activities living on the coast?
Training for triathlons, or marathons (Running with my buddy Rick Cooney)
Scuba diving and underwater photography with my buddy Tom Sheldon
Adventure motorcycle riding, and working on my BMW Adventure motorcycle with my buddy Reto Camenisch
We can't thank Paul enough for all he has done for the Coast. His education, skills, and empathy, along with his iconic shorts, will be missed.